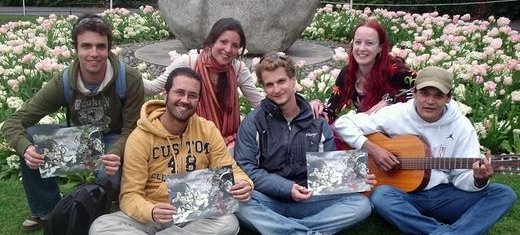 The Family International (TFI) is an international Christian online network committed to sharing the message of God's love with people around the globe. We seek to bring hope and spiritual renewal through the unconditional love of Jesus Christ that knows no borders or boundaries of race, creed, or social status. We strive to make a difference in our world by offering spiritual solutions for the challenges of life and translating God's love into actions that manifest kindness and compassion and improve the lives of others. We endeavor to follow the example of Jesus, whose ministry was "to preach the Gospel … to heal the brokenhearted, to proclaim liberty to the captives and recovery of sight to the blind" (The Bible, Luke 4:18 NKJV).
We are committed to:
Making the World a Better Place: Sharing the message of God's love for humankind.

Our passion is to change the world through empowering people to develop a personal relationship with God, and in turn, to change their part of the world. We seek to share the good news of God's love and salvation with people in all walks of life.

Spiritual Development: Promoting personal spiritual growth.

The Family International provides Christian-based resources that promote personal spiritual development and growth in the application of Christian values and ethics to everyday life.

Humanitarian Assistance: Enhancing the quality of life of the disadvantaged.

Members of the Family International engage in mission works representing a wide range of humanitarian efforts, seeking to meet the needs of the underprivileged, displaced, and those without hope.