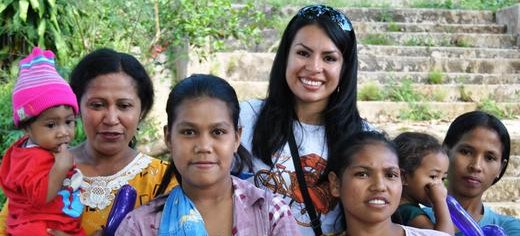 The Family International (TFI) is an online Christian network of 1,450 members committed to sharing the message of God's love with people around the globe. Founded in California during the late 1960s, the Family International expanded into an international missionary network in nearly 80 countries, until its reorganization in 2010 as an online network.
TFI is a network of globally-minded locally-focused individuals. We are committed to bettering our world through empowering people to develop a personal relationship with God, who can in turn effect change in their part of the world. Members of TFI have been active in mission and charitable work in 95 countries for over four decades.
What We Believe
The fundamental beliefs of the Family International
As Christians, we offer a Gospel that makes no distinctions as to ethnicity, color, or nationality.
What We Do
Our primary goal is to improve the quality of life of others by sharing the life-giving message found in God's Word.
The Family produces a wide range of devotional, inspirational, and educational publications and podcasts.
TFI members composed thousands of original songs in numerous languages throughout the Family International's history.
Who We Are
The Family International's membership comprises over 1,400 members in nearly 80 countries.
TFI Administration provides online publications for the Family International.
A brief overview of the Family International's roots and history.