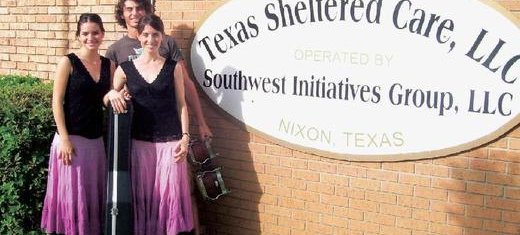 Music with a message! Music can have a positive or negative effect, depending on the message that the artist wishes to convey. Our band seeks to convey a message of encouragement, peace, and happiness to others. Our singing team regularly performs in restaurants around the city.
Performing at Texas Sheltered Care
Our goal with this performance was to share a message of Jesus' love to those at Texas Sheltered Care, a center that assists children caught illegally crossing the Mexican border into the States. We had the opportunity to perform for the Texas Sheltered Care facility in Nixon, Texas on Good Friday. Over 20 people prayed to receive Jesus after the performance!
Originally Published in 2008.