Overview

of projects in Western Europe
The Family International in Western Europe first established volunteer works throughout Europe in 1971, and members have maintained a presence as a vibrant Christian movement up to the present. An increasing number of people who have become disenchanted with materialism and the erosion of Christian values have found direction and spiritual renewal in TFI's publications and mission works.
Members' activities in Western Europe over the years have included programs in institutions and rehabilitation centres, retreats and seminars, counselling, disaster relief, and more. European volunteers have served as mission workers in Asia, Africa, and Latin America since the late 1970s, and in Eastern Europe since the early 1990s, as well as engaging in humanitarian and Christian services.
Project Highlights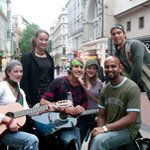 Youth ministry | Family youth volunteers reach out to other young people through musical concerts and performances. The Family's original music and creative/dramatic talents attract attention at all levels of society and communicate hope and comfort to young and old alike. Read more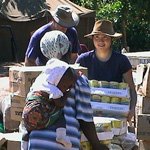 Development projects abroad | Family members in Western Europe, with the help of concerned individuals and businesses, collaborate on numerous projects to provide services in developing countries. Our grassroots approach to aiding the needy through humanitarian work and development programs in Africa, Asia, and Eastern Europe has proven highly effective, with a minimum of administrational overhead. Humanitarian aid is regularly shipped to projects as far away as Africa and South America. Read more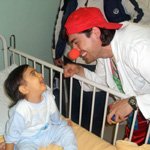 Benefit performances and clown therapy | Family volunteers bring relief, hope, and inspiration through such means as clown therapy in hospitals and institutions for the disadvantaged, as well as personal counseling, visitation programs in refugee and rehabilitation centres, orphanages, and senior citizen homes. Counsel is offered on a variety of subjects such as success with people, human relations, family and parenting, to name a few.

Seminars and retreats | The Activated seminars hosted by Family members several times a year offer current, relevant training on how to lead a rewarding Christian life in our modern world. People from all walks of life come together for a common purpose: to be strengthened in their faith, to find answers and solutions to life's challenges, and to interact with people of like-minded convictions. New friendships are formed, old ones renewed, and group effort inspires individual commitment. Read more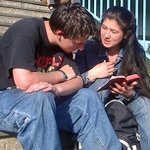 Literature distribution and outreach | From busy city centres to the smallest towns in Europe, Family members--young and old--devote a great part of their time to Christian outreach and distributing publications, bringing a message of hope and encouragement--changing the world one heart at a time. Our publications, rich in moral content, are in great demand. Read more
Related Articles