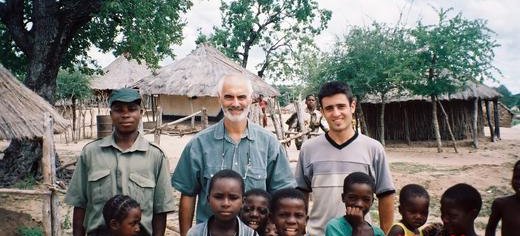 TFI members in Portugal have been involved with distributing humanitarian aid to Mozambique for the last 8 years.
This project began in 2000, when Mozambique underwent terrible floods in the Limpopo basin. Our team from Portugal had just arrived in Africa, and we were stationed in Barberton, South Africa, 45 km from Nelspruit on the Johannesburg/Maputo corridor. Members got involved with the coordination and logistics of the humanitarian aid that was arriving from many countries around the world and stocked at the Nelspruit Airport. Those goods were then screened and shipped to the different disaster areas.
After aiding in this tragic incident, through yearly trips from Portugal, we maintained contact with the different partners with whom we had worked, and we were invited to travel up north to a region by Lake Cahora Bassa, north of the town of Tête, in Mozambique. The camp, right by the lake is called Tchuma Tchato, which means "Our Thing." There we visited two villages, Daque and Magoé, brought humanitarian aid, and most of all a word of comfort and hope in Jesus. In 2008 we sent a fifth container of humanitarian aid, this time filled with school supplies and inspirational readings. We have continued over the years to commit our services to the people of Mozambique.
Originally Published in 2009.