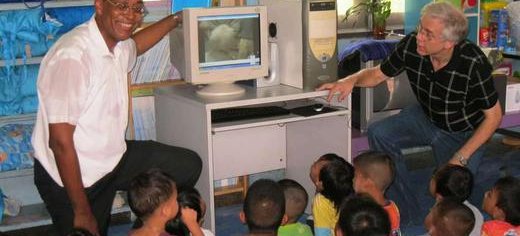 As part of an ongoing projects TFI members John and Sarah regularly visit the Onut Waste Disposal Daycare centers where they spend quality time with the children and most recently made possible the donation of a new computer to the center as well as toys, notebooks and a special lunch.
In a country where wet and dry garbage is sorted by hand in garbage dumps by the lowly garbage collector who earns 2.3 Euros a day for his services, the daycare centers provide valuable care and education for the collectors children.
In the Onut area there are three daycare centers for about 100 of the worker's children. One center is for babies up to three-years-old, and the other two centers for three- to six-year-olds. As the children grow and change, their needs range from healthy food and vitamins to essential clothing and other basic supplies.
Originally Published in 2011.