Overview

of projects in India
Members of The Family International in India have been active in ten cities across the country. We believe that God's love, applied on a practical level to our daily lives, is the solution to many of society's problems. Thus, we have volunteered our time for many years to help people find answers to the problems and difficulties they face.
We have also provided assistance to the disadvantaged through a variety of social, educational, and humanitarian initiatives. Volunteers throughout India have developed a number of projects to improve the quality of life for India's citizens.
Members' volunteer efforts in India have focused on five primary areas: child development; education and training; empowering the hearing impaired; disaster relief and rehabilitation; and emotional and spiritual support.
Project Highlights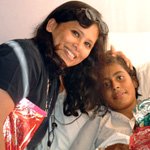 Child Development Programmes | We believe that one of the best ways to build a better tomorrow is to focus on today's children. The Family India thus provides educational, emotional, and material support to children from disadvantaged backgrounds. We strive to provide equal opportunities to underprivileged children so that they can enjoy a happier and fuller childhood. Read more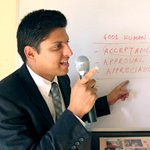 Education and Training | We believe that one of the best ways to make a lasting difference in society is to teach, train, and inspire its citizens to live lives of kindness, courtesy, and concern for others. Our members provide training and motivational programmes and seminars. We also conduct unique and innovative teambuilding programmes for professionals and office workers from all walks of life. Read more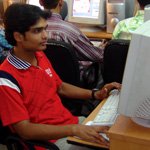 Empowering the Hearing Impaired | The Family's work with India's hearing impaired began nearly 20 years ago. Today, we work with over 3,000 deaf youth in 100 cities all over India and conduct weekly personality development programmes for them. The Family has opened Deaf Clubs in 64 cities. These clubs provide deaf youth the opportunity to learn sign language, as well as practical life skills. We provide entrepreneurial skill training, health workshops, pre- and post-marital counseling for the deaf, computer training, job placements, and legal aid. The Family also organizes sports events, quiz competitions, and other cultural events for the hearing impaired. Read more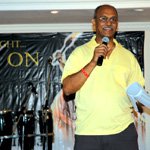 Spiritual Support | So many people today battle anxiety, stress, fear, bitterness, depression, and substance abuse. The Family provides spiritual support to those sectors of urban society that are particularly prone to stress and depression, through personal counseling, group motivation, and seminars. We also conduct annual retreats for professionals from all over the country, to help professionals to re-evaluate their life priorities, develop deeper bonds with their families, learn to recognize and overcome stress, and learn to forgive and forget.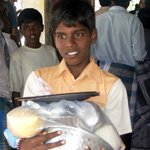 Disaster Relief and Rehabilitation | The Family India has been able to help the victims of several natural disasters such as the Orissa Cyclone of 1999, the Gujarat Earthquake of 2001, and more recently the Tsunami of 2004. The South Asian tsunami in December 2004 was modern history's worst natural disaster. Thousands in the state of Tamil Nadu lost lives, homes, and loved ones. The Family India has been working with the victims of the tsunami since early 2005, and has been involved in relief distribution, emotional support to children, school renovation and rebuilding, teaching training programmes, providing boats to fishermen (159 to date), and tools to boat workers. The Family India continues to work with the victims of the tsunami. Most recent projects include building schools and hostels and rebuilding proper houses in villages. Read more
Related Articles