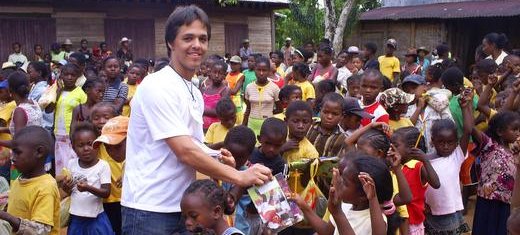 We have started work in the small isolated village of Razanaka, a village with no running water, electricity, roads or cars. Our goals are to inspire the children and help them in their basic but much needed studies; to teach health, hygiene and cleanliness; to help with some basic supplies and to share the Lord's message of love.
During the two trips we have made so far (September 2010 and October 2011) our teams of youth volunteers have redecorated the school and distributed provisions of soap, toothpaste, toothbrushes, school books, pencils, pens, erasers and sharpeners, clothing and nutritious food (all considered luxury items here), have taught some French and English classes, painting, and literacy skills through fun activities, and engaged the community with some basic Bible knowledge.
More than 260 children, and many adults, benefited from these services. We hope to continue these yearly trips and continue working with these villagers to meet their needs.
Originally Published in 2012.