Overview

of projects in South Africa
Members of the Family International have had a presence in South Africa since the early 1970s. The Family Africa's work in South Africa has ranged from providing Gospel and inspirational audio productions and educational school programmes in our earlier years, to providing 5,000 sets of the character-building programme, "STEPS," created by TFI volunteers in Africa, to schools and individuals.
Members' works in South Africa have embraced a wide range of social welfare projects, which have benefitted thousands of people throughout the country. Volunteers have provided programmes such as HIV/AIDS education, support groups for HIV-positive mothers and TB groups, literacy classes, prison ministries, feeding schemes, and Christian counseling. We are dedicated to changing this part of the world and ensuring that we live up to our motto of giving real hope for the future.
Project Highlights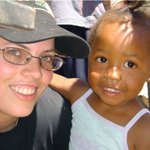 Helping Hand, Cape Town | Project Helping Hand has been operational in the Cape Town area since 1997. Our weekly outreach includes: ministering physically and spiritually to the disadvantaged; supplying educational materials to hospitals, underprivileged schools, and institutions; supplying food, clothing, and household needs to 700 children in the townships; reaching out to meet the physical and emotional needs of patients of a day-care clinic, two quadriplegic centres, and homes for unwed mothers and abused women and children. Read more
Activated Library—Soweto | In October 2007 the first Activated Christian Library was opened for the public in Soweto, Diepkloof. The function of the library is to assist in the teaching of the Activated Training Course, a Christian leadership course, and to empower and spiritually uplift the youth and the community. It is also used for weekly Bible studies, prayer meetings, and fellowships. Motivational and spiritually uplifting books are also available at discounted prices. Read more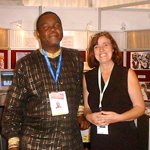 The World Summit | In 2002, the Family Africa took part in the World Summit on Sustainable Development. We were the only Christian group to have a stand at the Summit, and nearly 5000 attendees and delegates prayed to receive Jesus as their personal Savior. Our presentation stand was featured on TV and radio, featuring the Family Africa's work.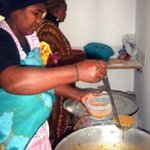 Hope of the Future, Cape Town | We celebrated our community center's eighth anniversary with the opening of a soup kitchen, which was constructed by the Rotary Club. The centre serves meals to over 100 children daily and over 200 families weekly. Our contributions include large quantities of meat, which have been a real boost to the diets of HIV/AIDS sufferers and destitute and needy families. The centre has received recognition from the Western Cape Health Department, and over the course of a year, over 50 international volunteers came to help serve meals.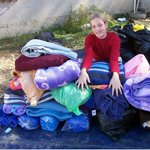 Slum Disaster Relief, Johannesburg | In the community of Diepsloot (an informal settlement, where we run many of our projects), we are often called in as first responders when disaster strikes. The summer months bring heavy rains, and subsequent flooding--a major problem. Fires are a constant problem due to the use of paraffin stoves, candles, and open fires. Aside from providing personal counseling in these calamities, we also provide emergency blankets, food, and clothing to the victims. Read more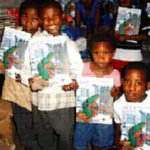 Steps to Education, Cape Town | Our STEPS Programme has been welcomed by grateful principals and teachers alike, and has been used on a daily basis as a supplement to school curriculums, as well as for assemblies. As part of the project, we have a presence at PTA meetings to meet the parents and display our value-building materials, which are available for them to use to enrich their children's home life, as well as instructional how-to books on parenting. Read more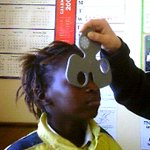 See Clear, Port Elizabeth | See Clear is a project to help poor children have access to eye testing and, where needed, optometric attention and corrective eyewear. We visit schools in low-income areas and using the "Wheel of Vision" method, are able to test the pupils' basic visual capabilities. We then arrange for those who need further attention to see an optometrist. See Clear then helps to supply needed glasses. We have screened thousands of children since this programme began in 2006.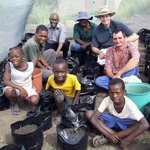 Supporting the AIDS Sector through Project Hope, Durban | In the rural communities of KwaZulu-Natal Province, we hold AIDS-awareness seminars in the schools to educate and promote lifestyle changes, preventing the further spread of AIDS. We work to alleviate the burdens and emotional, social and economic problems that perpetuate poverty in HIV/AIDS households by collecting and distributing highly nutritional food items to the needy. We also are involved in helping to improve the living conditions of the Khulani Kahle Children's Home, which houses children whose parents are AIDS victims. Read more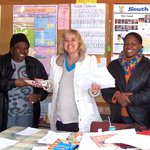 HIV/AIDS Education in Schools, Johannesburg | We are running interactive HIV/AIDS education programmes in urban and rural areas, at both primary and secondary schools. Our programmes include music and drama and emphasize a Christian response to AIDS. The programmes are successful because of a high level of student participation. Follow-up is done through an essay competition where all the students submit their reactions to the programme, which promotes self analysis and encourages behavior change. Prizes are given for the best essays on a follow-up visit. Read more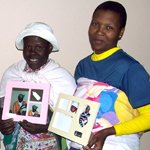 Mother and Baby Support Group, Johannesburg | In a social environment where there is a huge stigma attached to HIV/AIDS, and which normally leads to isolation (and in extreme cases can lead to beatings and even stoning), our project has been highly successful at having affected mothers come together and openly discuss their status. Due to ongoing education and support, many of their babies are testing negative. The project also includes a programme for TB sufferers, 90% of whom are HIV positive, but most of whom are not at this point able to speak about their HIV status openly. Read more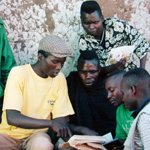 Prison Ministry, Johannesburg | In Johannesburg we work with soon-to-be-released prisoners. These prisoners have had nothing to do except eat and sleep, so they are extremely thankful that we provide face-to-face interaction and classes. We use the 12 Foundation Stones Bible course, linked with a correspondence course, which the prisoners complete on their own time, and we have set up a library for them with Christian books. The prisoners are manifesting positive behavior changes and a desire to reach out to help the other prisoners with spiritual counseling. We are also able to host special activities for the prisoners, such as Christmas parties and Bible films.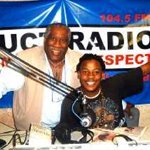 NuBeat Radio Show, Cape Town | The Family International's NuBeat radio show broadcasts from the University of Cape Town radio station. The goal of the programme is to uplift its listeners through music with a message. The show is now reaching over 10,000 students weekly on campus. Through the programme, we have met students from many countries who have received the Lord and are now having Bible studies with us.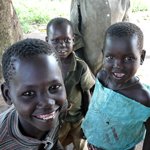 Children's Club, Johannesburg | Since 2001, we have been running a Children's Club for over 200 underprivileged children in a squatter camp. We use music and drama to teach Christian values, and we hold Easter and Christmas parties. We also provide the children with fresh fruits, vegetables, bread, and proteins, as well as clothing and blankets on a regular basis. We also assist those with special needs, such as malnourishment or sickness, and child-headed households. For those over seven years old who are not in school, we help place them in schools.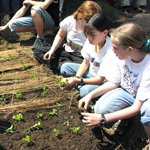 Secondary School Youth Clubs, Johannesburg | We run weekly youth clubs in secondary schools, using music and drama to teach Christian principles. In the five years we have run this project, we have had many graduates of our courses who stay in touch, most of whom have gone on to have successful careers.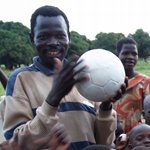 Sport Against Crime, Johannesburg | We have been involved with Sport Against Crime groups in Johannesburg for several years, and have found sports to be very successful in productively occupying teenagers and keeping them off the streets and away from crime. Now one of the Family Africa's part-time volunteers has initiated a project in Limpopo Province for 160 teenagers. He teaches them Christian values, and we supply the needed equipment such as footballs, netballs, cricket equipment, etc. Read more
Related Articles