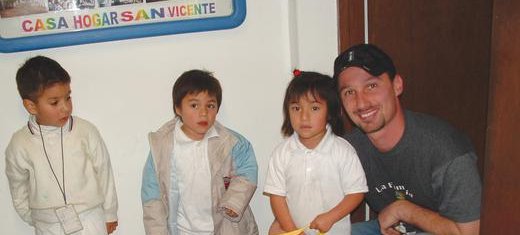 Dia de los Reyes ("Kings' Day," on January 6) is quite a big holiday in Latin America, as well as a very good opportunity to remind people of the real meaning of Christmas. We hosted an event at the San Vicente orphanage and daycare center, and 110 children attended.
The event consisted of breakfast, a clown show, piñatas, interactive games, prizes, and gifts. Each child received a toy, a pair of tennis shoes, and some new clothes. We also distributed over 300 Aurora storybooks, which our sponsors had provided. It was very rewarding to see how much the children enjoyed themselves.
Originally Published in 2007.