Overview

of projects in Mexico
Members of the Family International in Mexico have offered numerous services to the people of Mexico for over three decades. These projects have touched the lives of many people from all walks of life, thanks to the various initiatives and events that volunteers have organized around the country.
TFI volunteers in Mexico have provided services as teachers, guides and counselors through a number of programs, such as seminars and youth programs. They have provided material assistance, emotional and spiritual support to the poor and needy, and medical assistance in underprivileged villages.
Through their projects, TFI volunteers have worked to help the Mexican people to connect with the love of God through many different avenues, including benefit shows, and Christian publications and productions.
Project Highlights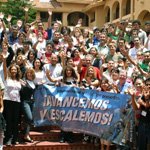 Spiritual retreats | The Family International in Mexico organizes spiritual retreats, with the objective of offering a unique and life-changing experience to the participants. These retreats include Bible classes, music and workshops, as well as time for rest and reflection. Through these retreats we offer people an opportunity to break with their daily routine, in order to refresh and rejuvenate their soul.

Medical aid | The Family International in Saltillo, Coahuila, a city located in the north of Mexico, regularly visit underprivileged villages to supply medical aid. Members organize fundraisers to sponsor medical assistance for those with special needs, focusing in particular on providing ocular prosthetics. Thanks to the companies and businesses that have helped to promote this program, many have been able to acquire a needed prosthetic and enjoy better eyesight. Read more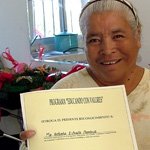 Teaching positive values | The waning of moral values within society has inspired a firm commitment in our volunteer workers to cultivate these values. The Family International in the state of Coahuila has united with other associations to participate in Educando con Valores, a project providing services for families, schools, and low-income rural areas. We strive to enhance an understanding and practical application of these values within the family nucleus through exercises and activities with parents, teachers and youth.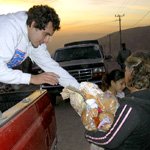 Helping needy families | Family volunteers in the border town of Tijuana, Mexico regularly donate vanloads of food and clothing to needy families and individuals, including various Immigration refugees. They have also donated medical equipment to the government's social welfare department, the DIF (Desarrollo Integral de la Familia), as well as computer monitors to two libraries, all of which benefit these families. Read more
Sponsor-a-Book program | Through Sponsor-a-Book, a program based around the Family International-produced Stories to Grow By series of storybooks, disadvantaged children gain a sense of self worth and learn about positive values. Thanks to the generosity of various sponsors, the Family International has organized a number of book distribution projects throughout Mexico. Read more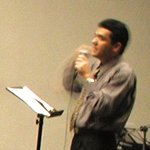 Training seminars | Working in a cooperative environment has given us extensive experience in human relations that enables us to offer seminars, classes and courses on various topics throughout the country. Through these seminars, we offer solutions to the problems of everyday life to Mexicans from every walk of society, ranging from professionals to those in low income areas.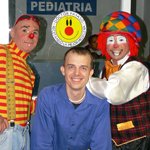 Laughter therapy | Members organize training courses and seminars for medical students, one of which covers "laughter therapy." Family volunteers train the students in this therapy by practicing comedy routines that we perform for the children. Educational books and interactive computer games are distributed to the children, sponsored by individuals and companies. We also organize activities such as lively games, interactive songs, puppet shows and skits, and do bed-side visits with the children. Read more

Helping children in need | Family volunteers in Mazatlan, Mexico visit DIF shelters (sponsored by the government's social welfare program) for street children and abused children weekly, bringing them needed clothing and school supplies, as well as teaching them classes in art, music, the Bible, and sports. Members also take the children on outings, providing them a rare opportunity to leave the shelter. Volunteers of TFI also donate food and clothing to a number of orphanages. Read more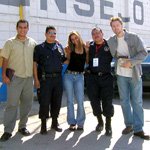 Ministering to juvenile prisoners and orphans | Family International volunteers have made weekly visits to the Juvenile Prison in Tijuana for over two years. Children as young as eleven years old are jailed there for every kind of offense and crime. Besides donating large quantities of food to this institution, we have also reached the inmates in a personal way through personal counseling, English classes, music and Bible classes. We have befriended them, with the goal of assisting in their rehabilitation and influencing their lives.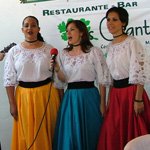 Youth Musical Performances | Family youth missionaries regularly stage music and dance performances to inspire hope, courage, and faith. Throughout the country, particularly during special occasions such as Christmas, Easter, children's day and mother's day, our youth volunteers have coordinated benefit performances to provide encouragement and hope to those in need in both public and private institutions. Read more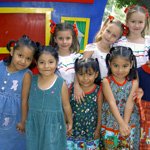 Theatrical Performances | Family volunteers in Mexico City, Cuernavaca and Tijuana, stage theatrical performances in a number of institutions for the underprivileged, incorporating puppets, dance routines, clown shows, live music and audience participation for children. Our dance troupes and children's singing group often participate in these events. Members also invest time for one-on-one interaction with the children after the show.
Related Articles