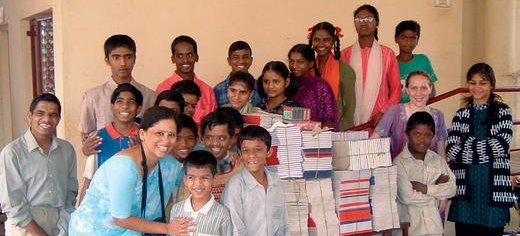 The Family India has been conducting pre-primary educational programmes for over a decade with children of female prison inmates who reside with their mothers in prison.
The purpose behind these programmes is to broaden the children's horizons, create within them a greater awareness of the world, prepare them for life outside the prison, and, most importantly, to help them grow socially, emotionally, and scholastically.
As these children are all under the age of five, we have adopted the "edutainment" or the "have fun while you learn" approach with them. We do all the things with these children that a Montessori playschool would do with their preschool-aged children. Our activities include art classes, flashcard and object recognition, flannelgraph stories, educational videos, music sessions, games, hand painting, balloon sculpting, supplying school uniforms and stationery, and arranging educational excursions.
Originally Published in 2008.