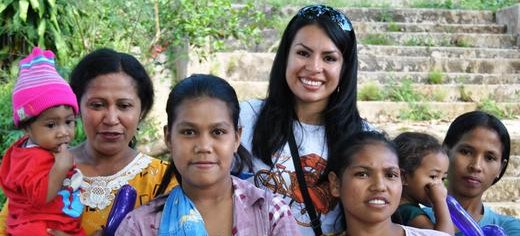 For the past four years TFI volunteers have made regular visits to help the people in the villages of West Flores Island. In June eight TFI Youth Volunteers and Project Coordinator Frances returned for two weeks visiting five villages, nine schools and several institutions including a facility for handicapped and blind children personally distributing clothing, school supplies, and food. In addition the team organized a program of exciting actives and games with the children of the villages visited.
The goal in visiting these distant islands is to encourage and motivate the children and young people living there to overcome the many difficulties they face in life and gain determination to reach their goals and make their dreams possible.
We are very grateful for each of one who made this trip possible and helped us take another giant step forward in realizing this goal.
Originally Published in 2011.