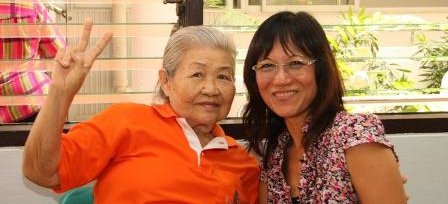 We were so happy to have our children invited to perform at the Bahn Bang Kae Home for over 100 Senior Citizens on "Songkran" which is the Thai New Year. This is a special day when everyone around the country visits their families to pay respect to their elders and their ancestors.
The children performed songs and skits and we showed several power point presentations which the audience greatly enjoyed.
One of the national TV stations filmed the event and it was aired on television with the 6 o'clock news that same day.
In addition some of our friends sponsored a special lunch for the 100 residents and 22 staff members while other friends donated milk, medicine and fruit which we passed out after the program. It was a very fun and rewarding day.
Originally Published in 2011.