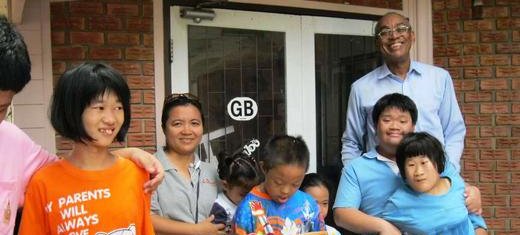 Suan Dek is a day care center project dedicated to strengthening and maximizing the potential of the 25 intellectually challenged children. The children have autism, Down Syndrome or another mental or physical disability. The children range in age from 8 years to teenage.
Recently TFI members John and Sarah donated new desks and chairs and needed educational equipment to the center and helped with the painting of one of the rooms. They also facilitated needed kitchen repair after extensive termite damage.
In addition TFI volunteers brought a professional electrician to the center to make needed repairs to the electrical system making the facilities safer for the children.
Originally Published in 2011