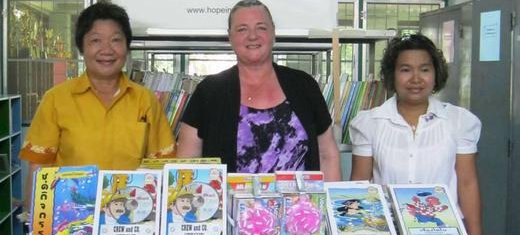 For the past 15 years TFI members John and Sarah have worked together with the Pra Phutthabat Girl's Home in Suraburi province which cares for 175 girls ranging in age from 5 to 18 years old. Some of the girls are from abused homes, others are orphans, or their parents are in jail, or the families are too poor to support the girls.
With limited resources, John and Sarah have been able to provide the girls with needed food items and clothing over the years and in collaboration with local sponsors have made possible the donation of an industrial refrigerator and computers for the set up a computer room for the girls to study. They have also given English classes and one day English programs.
Originally Published in 2011.