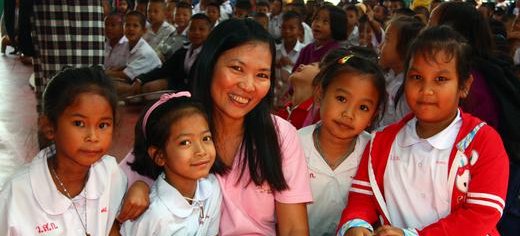 An orphanage located an hour away from Bangkok houses 1,700 orphans and very poor children. The Buddhist monks who run the institution have to raise an enormous amount of finances and material assistance to be able to house, feed, and educate these children. For example, 350 kilos of rice alone, which is their staple food, is needed daily. Outside assistance is crucial to their survival.
The Family International's activities at this orphanage have spanned a 20-year period, in collaboration with concerned individuals in the business community who have lent a helping hand to this very needy institution. Aside from providing food and other basic necessities to supplement their meager budget, Family members also provide the children with moral and spiritual input to help develop important character traits that will help these children to succeed in life and to become productive members of society.
Originally Published in 2009.