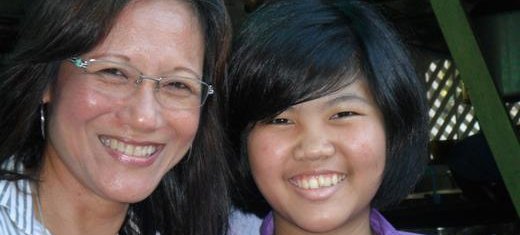 TFI members have visited Bahn Rachawitee is a Girls Home for orphaned and abused girls and conducted many programs for the girls over the years. Recently the daughter of one of our friends, who owns a noodle shop contacted us for help in organizing a community service for her university class. Her family sponsored the noodles and oil to make a delicious and nutritious meal for the girls at the Bahn Rachawitee Home.
Other friends also gave cheerfully for the occasion. We had lots of fun at home preparing and cooking the meal which was to serve 120 of the girls who reside there. Others donated juice and snacks for all 400 girls, which we were able to pass on to them. A large TV and other food items and dry goods were donated to the Girls Home.
Originally Published in 2011.