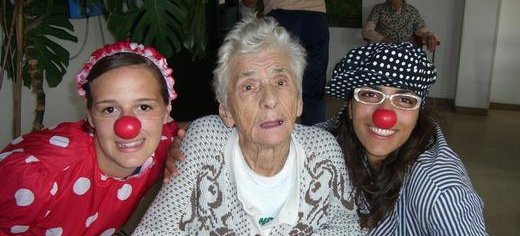 We held two volunteer training camps for 18 attendees during the months of July and August. Each of the camps lasted one week. During this time, we visited three institutions (a refugee camp, a senior citizens' home, and an association for children's activities) and numerous underprivileged families in the refugee areas of Karlovac and Vojnic, as well as in the surrounding areas of Rijeka.
The attendees of the first camp participated in clown therapy at a senior citizens' home in our area. The young people from the second camp stayed in the refugees' quarters for three days, together with our volunteers, and besides distributing humanitarian aid, they organized activities for the children in the camp throughout the day.
This year's visits and camps elicited many reactions, resulting in changed lives, of those who came to have an alternative experience. Here are a few excerpts from our visitors' log during July and August:
In the beginning I was a bit hesitant. But now I'm really happy to have lived through this experience, and I'll tell you right now that you won't get rid of me so easily, because I'm coming back real soon!––Anna
Thank you especially for showing me how easy and at the same time fulfilling it is to give joy and happiness to those around me! I hope to come back one day, but most of all I hope to be able to change for the better. Thank you for this wonderful experience. Thank you for what you have given me!––Barbara
Thank you for showing us what it means to love—to love beyond any obstacles, without measure. May we absorb even just half of your spirit and your joy in giving! This experience gave me a lot, most of all courage to step out into something new. Thank you for your hospitality and patience.––Diego
Originally Published in 2006.