Overview

of projects in Croatia
Members of the Family International began to volunteer in Croatia during the country's war-torn early 1990s, with visitation to refugee camps, schools, and institutions in war zones, distribution of aid to refugees, and educational programs for the children.
The programs conducted by Family International volunteers were expanded to include training courses, Bible studies, seminars on parenting, motivational programs, and drug awareness programs for the youth, and more.
The goal of TFI members' initiatives in Croatia has been to raise awareness of the needs of the local community and motivate people to volunteer and contribute with their time and resources to help meet the need and help the people of Croatia to build a better future, one with faith and hope.
Project Highlights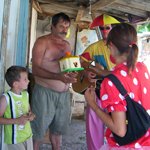 Aid to Refugees | Since 1998 we have been assisting needy refugee families affected by the war in the former Yugoslavia, in the surrounding areas of Karlovac (near the Bosnian border in Croatia), and Rijeka. We offer these families comfort and counseling, and have delivered over 300 kilos of humanitarian aid to the 400 residents in Camp "Gaza" in Karlovac. We also regularly visit two schools, with nearly 500 children, most of whom are refugees, and organize fun and educational activities for the children. Read more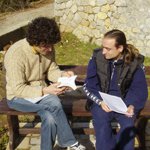 Seminars | We hold Christian leadership training courses and teach Bible classes as well as organize a weekly Friends Day every Sunday, where people are welcome to visit us to talk, share their hearts, receive counsel and prayer, and have a time of spiritual retreat and renewal from their daily struggles. We have also hosted seminars on clown therapy, volunteer work, and parenting. Read more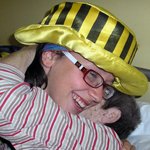 Entertainment with meaning | We perform meaningful programs for over 10 institutions; mostly kindergartens, schools, centers for the handicapped, refugee camps, and senior citizens' homes, to a total audience of 700 or more. All of our shows, adapted to the occasion, give the message of God's love and of helping others in need, instead of concentrating on one's misfortunes in life. We don't just "put on a show" and leave, but spend time with the attendees after the show, in order to meet them personally and to comfort and encourage them. Read more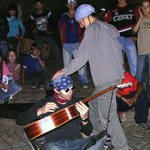 Youth Ministry | This project consists of not only performing for young people, but also offering them a listening ear, a helping hand, friendly advice, or just letting them know that somebody cares for them. We regularly visit the local association Terra, where youth affected by drug use gather. We also visit a club for young recovering drug addicts twice a month. The social workers running the center repeatedly ask us to return, because of the positive effect this program has on the young people.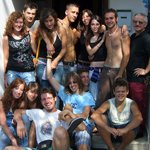 Summer camps | Every summer since 2002, the doors of our center have been open to anyone who wants to learn more about volunteer work or living in a Christian community. We've had over 100 visitors, young and old, throughout each summer. Some come to have an "alternative vacation," and combine their yearly holiday with donating their energies to a worthy cause. Read more
Related Articles