Overview

of our work in Serbia
The work of Family International volunteers in Serbia is multifaceted, with the goal of bringing inspiration and moral education to children and young people, as well as encouragement and hope to the discouraged and struggling. Members have been involved in a variety of projects, including puppet and clown shows in schools and institutions, training seminars, and youth workshops, as well as teaching parents and teachers basic principles of motivation and early learning for preschoolers.
Family International volunteers also minister to youth attending EXIT [the annual summer music festival in Novi Sad] and other local festivals, as well as participating in various anti-drug programs.
We also distribute the motivational magazine Activated in English and Kontakti in Serbian, as well as provide gospel and inspirational CDs and educational audio-visual materials to schools, institutions, and individuals.
Project Highlights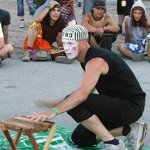 EXIT Music Festival Youth Outreach | For over three years, we have attended the annual EXIT music festival in Novi Sad. We offer anti-drug/anti-depression counseling to hundreds of youth who attend this famous rock music festival. Many young people today are seeking fulfillment and answers in life, and come to these festivals not just to enjoy the music and atmosphere, but in search of something that is missing in their lives. The Family International is there to offer them a message of hope and faith.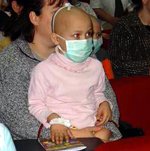 Cancer Ward Programs | Family International volunteers in Serbia deliver assorted books and games (over 1,000 to date) to young cancer victims, as well as to the library of the cancer ward of the local hospital in our city. Members also put on musical performances for young cancer patients in the hospital's auditorium. This program has been featured in Građanski List and Dnevnik newspapers, reaching an estimated audience of 100,000.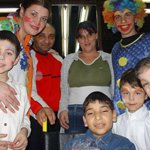 Inspirational Programs for Handicapped Children | For several years we have been working with an association that assists handicapped children and their families. We supply aid and training to the children and their parents, as well as other adults, and our motivational programs have become a regular attraction at different events throughout the year. The children especially look forward to our visits!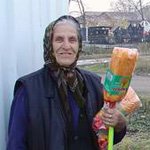 Kosovo Aid Distribution | In March 2004, violent unrest in Kosovo resulted in the burning of hundreds of houses. Many of the people rendered homeless due to this unrest found refuge in metal shipping containers supplied by the UN in special camps. These uninsulated containers are extremely hot in the summer and very cold in the winter. Furthermore, the unemployment of those displaced and the resulting despair over their apparently hopeless plight leads to depression for many. The Family International has committed to help ease the plight of this displaced people. Read more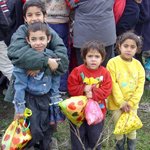 Roma Community Help Initiative | For the past six years, we have hosted ongoing projects to assist the Roma (Gypsy) community, specifically the children and youth. These people have suffered years of discrimination, and have great trouble elevating themselves out of their plight due to difficulties in finding employment. We distribute aid, host inspirational and motivational programs, and provide training for those able to help their people.
Reconstruction and Aid Distribution Project | We have been working with the children of a small Serbian village enclave since establishing our work in Kosovo in 2000, staging many inspirational programs, training seminars, and summer camps. During that time, the village's school and community center remained in a very rundown, dismal state. The teachers were working without pay, as the municipal government was giving little to the Serbian enclaves for their school needs. Over the years we have offered assistance and continue to do so on a regular basis.
Related Articles