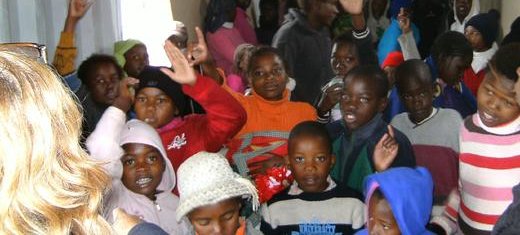 During the recent xenophobic attacks, our Sunday Club grew as children joined us from the refugee tents, which were not far from our site. During the whole troubled time we were able to emphasise the importance of loving your neighbours, whatever their nationality, and we worked to show the children that we care about them.
We had an enthusiastic response to our email about the troubles in the townships. As a result we were able to distribute 120 blankets and clothes and boxes of soap for the children in the Midrand Refugee Camp. We also noticed the children only had a rubbish skip in which to play, so we are organising play equipment for them.
Originally Published in 2008.