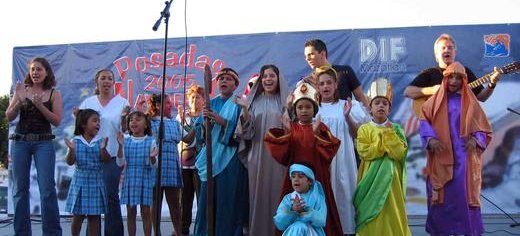 In 2006, we organized a Christmas play with the children from a DIF shelter, so that they could perform it in surrounding villages. We prepared the costumes, and rehearsed the songs and motions the kids would need to perform the story of Jesus' birth. They enjoyed the challenge and excitement of putting on the play and worked very hard to make it successful, and after a lot of work, time and practice the children were ready.
The week prior to Christmas we traveled with the kids and the local mayor to surrounding villages to distribute gifts to the poor and to perform our play. We've since painted a mural of different cartoon characters on many of the walls at the shelter which the staff and children really enjoy and appreciate.
Through such programs, we seek to provide support and stability to the children's lives, as well as give them the love and attention they so desperately need.
Originally Published in 2006.