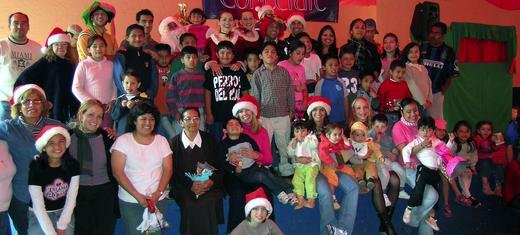 We held our annual Christmas Posada at the city park in 2006. We asked people we had been in contact with throughout the year if they would like to buy a Christmas gift for a child in need. Each person or family picked a child that they wanted to sponsor, along the lines of a "secret Santa".
It proved to be a very lively event. Thirty-five children came from the orphanage, along with their caretakers and the mother superior. We put on a puppet show, sang Christmas carols, played games, and had prizes for each child. We even had our own Santa come to the event (a friend dressed up for the occasion), and the kids loved it!
We ended the event with snacks and refreshments donated by one of the biggest supermarket companies in the country. It was a real pleasure to find the true meaning of Christmas, in sharing it with those who have so little to celebrate at this time of year.
Originally Published in 2006.