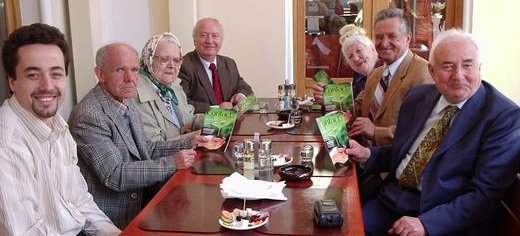 Since 2005 our team has carried out an ongoing program called Rejuvenating Our Senior Citizens, assisting the local charity, Camin Spital Sf. Luca. The program includes organizing monthly birthday luncheons honoring those who have their birthday during the month. These luncheons are courtesy of La Mama, a popular restaurant chain. While enjoying the meal together, we take time to talk with the elderly about Heaven, read to them, pray for and with them, and help them in any way we can.
For Easter 2008 we were also able to organize special donations of beauty aids for the elderly ladies, and our children performed songs and dances, touching everyone's hearts.
Originally Published in 2008.