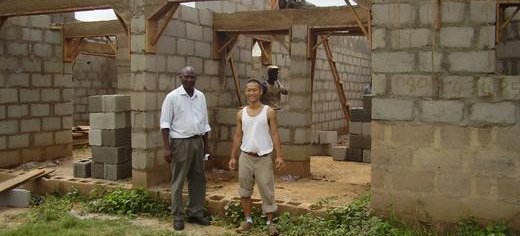 When the construction of Abuja began thirty years ago, thousands of people seeking employment made up the labor force that built this city. In Nyanya, FCT (Federal Capital Territory), a labor camp was built to shelter these workers and their families. Years later a new generation of teenagers and young adults sprang up in Nyanya, most of whom originally migrated with their parents from their villages to Abuja. Today thousands of unemployed youth roam the streets of Nyanya and Abuja.
In 2006 the FCT administration determined to find a solution to this problem. A survey was taken targeting the youth in Nyanya, from October 7–14, 2006. This survey was designed to identify unemployed young people in the area and see how they could be trained, and what their talents and needs were. One of the skills that was of particular interest among the young people was computer education.
To that end, FCT administration approached Family Care Eduvision International Services to take part in this project––specifically to construct and manage an IT training center. At the time of this writing we have started the construction of two classrooms and an administrative center in Nyanya. The building has so far been sponsored by the Berger ladies group and we plan to complete the initial structure by September 2008, with capacity for 120 students.
Originally Published in 2008.