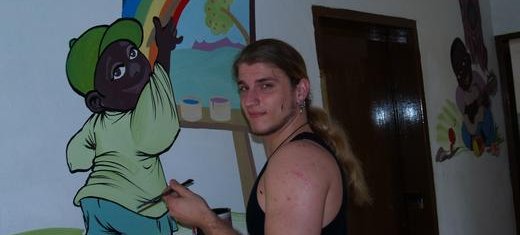 Volunteers from the Family International painted the Little Angels Orphanage in Rubaga, brought donations of needed items, and a set of the STEPS programme sponsored by a Danish volunteer.
The orphanage has also been the grateful recipient of boxes of apples, school materials and noodles from donated items we regularly disburse.
Originally Published in 2008.