Overview

of projects in Australia
Members of The Family International in Australia and New Zealand have been active in volunteer efforts since 1972. As a faith-based community, our aim has been to reach out to those who are in need of spiritual as well as physical support.
Besides evangelistic work, TFI members in Australia have been involved in a wide variety of charitable and humanitarian works, from remote Queensland cattle-fodder drives in the 1990s and disaster relief after Cyclone Larry (2006), to assisting with homeless missions in inner-Sydney suburbs and prison-visitation programs.
Members have also assisted with overseas relief efforts, by securing aid items and packing and shipping containers of donated aid to Madagascar and Sri Lanka. Showing God's love in practical ways is our passion.
Project Highlights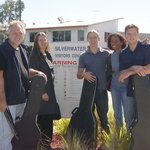 Prison ministry | Since 1996 the Family International has ministered to those in prison, offering support and counsel, as well as arranging visits for those who have no visitors. We participate in family days and special events and assist the prison chaplains by providing music and Christian counseling for inmates on a weekly basis. Family members have also assisted the chaplaincy in Kariong Juvenile Justice Centre on the Central Coast, as well as providing basketball training and bringing in young people from the community to interact with the boys.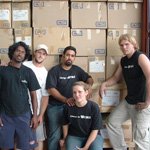 Tsunami Relief | Shortly after the 2004 Asian Tsunami, the Family International and Change the World foundation responded by collecting aid supplies and sending four 40-foot containers of humanitarian aid (valued at over AUD$500,000) to Sri Lanka. Working in conjunction with government agencies, other Sydney and overseas charities, Family members worked tirelessly to secure the aid and containers, as well as organise the shipping--all free of charge.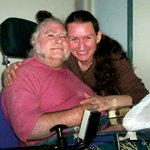 Hospital programs and performances | Family volunteers in Australia and their children share the message of God's love through performances at hospitals, retirement villages, nursing homes, and street performances. Many of our teenagers and young adults are accomplished musicians, singers and dancers and their performances are all the more appreciated because of the love and concern that motivates them.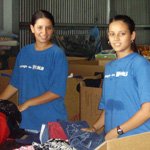 Cyclone Larry (2006) relief | Family volunteers working with Change the World responded to the devastation caused by Cyclone Larry by sending a team of volunteers to Innisfail, Queensland. They helped with the clean-up operations, as well as networking with the Australian Red Cross and the Adventist Development and Relief Agency, distributing aid, and counseling and encouraging those affected by the cyclone and its aftermath. Read more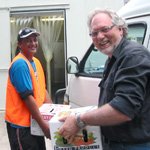 Donations to those in need | Our volunteers have made a commitment to support the needy through the provision of food and other necessities. They have been active in collecting and delivering donated supplies of fresh fruit and vegetables every week to assist the Just Enough Faith Foundation, in their project of feeding the homeless in the state of New South Wales. They also deliver food packages to needy families.