Overview

of projects in Taiwan
The Family International in Taiwan has been active on the beautiful Island of Taiwan since 1980. Our goal is to share God's love, comfort, and joy in a tolerant, inclusive, and practical way.Volunteer projects have included personal counseling and life coaching, family counseling, youth programs and youth clubs, and counseling in juvenile detention centers and prisons.
Volunteers have assisted in disaster relief since the 921 earthquake in 1999, and conducted field trips to impoverished areas such as aboriginal communities to distribute food, clothing, and educational materials.
Our members have also hosted seminars and workshops focusing on current topics: parenting, early learning, health, personal development, alleviating stress, and improving quality of life.
Project Highlights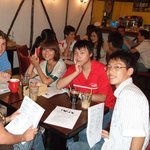 Taipei and Taichung Youth Work | Our volunteers are active in youth outreach––counseling Taiwanese youth and promoting positive and caring ideals. We regularly meet and counsel young people, helping them to face the challenges of modern society. We have set up youth programs in both Taipei City (the "English Corner") and in Taichung City, where our new youth club is named "DoZoClub." Young people who have participated in the program have undergone noticeable improvement in their quality of life. They, in turn, are encouraged to reach out to society through constructive and helpful projects and attitudes. Read more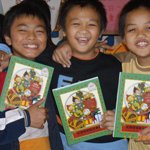 Sponsorship program for Aboriginal communities | Family International volunteers conduct field trips to needy areas of Taiwan and have distributed thousands of educational books, CDs, DVDs, as well as food, clothing, and other needs to local aboriginal communities in the mountainous regions of Ilan, Hualien, and Nantou counties.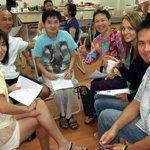 Activated meetings and Bible classes | The Family International in Taiwan hosts regular Activated* meetings, as well as Bible and Sunday school classes, motivational and life management classes and workshops, and marriage and childcare counseling sessions. Our students come from all walks of life, and have responded with enthusiasm to the training and counseling received. (*Activated is also the name of our monthly magazine)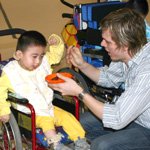 Institutes for the mentally challenged | Working with local charities, volunteers from the Family International often visit centres for the mentally challenged. Children who had withdrawn into their own worlds make remarkable progress with the Family's volunteers, and they have made important personal breakthroughs in a number of cases. Staff members and parents alike benefit from the encouragement that we bring, and the happy smiles that greet us when we arrive are all the payment we could desire.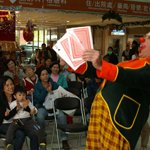 Hospital visits | Accomplished Family entertainers and volunteers give their time on a monthly basis to perform in a variety of hospitals around the island, particularly in Taipei City, Taichung City, and the east coast. Members visit patients offering prayer, counsel, and comfort to the suffering. Performances in the hospital lobbies and the children's wards bring cheer and comfort to the children. Distributing toys, gifts, and sponsored items is also part of these regular visits.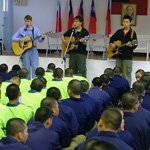 Activities at Juvenile Delinquent Centers and Detention Centers | Since 1994, volunteers in Taiwan have participated in rehabilitation efforts for troubled youth in detention centers and prisons in Taipei City, Taichung City, Hsinchu City, and Yuanlin County. Family International volunteers offer Bible-based counseling to troubled youth, as well as English classes featuring motivational Christian material, and host organized benefit performances throughout the year. We have received recognition for our work from the Taipei Juvenile Detention Center, Taiwan After-Care Association, Shin Ju Reform High School, as well as Family Care Association Taichung.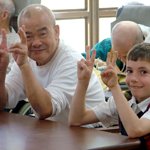 Senior citizen homes | Each Christmas, volunteers for the Family International bring holiday cheer to the elderly in a number of institutions in Taiwan. These dear people, who for different reasons are not able to be with their families and friends during the holiday season, need to be shown that they are remembered and loved. Our children bring them the cheer and happiness that help provide the friendship and support they seek.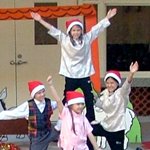 School performances | Volunteers for the Family International perform at public and private schools throughout Taiwan for special programmes and events such as Children's Day, Easter, Christmas, and at various summer camps, bringing the message of God's love and care to school children.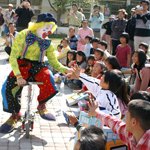 Mountainous areas projects | In cooperation with our local government, members transport large amounts of donated goods on an ongoing basis to villages in T'aichung County, including clothing, food, and computers. Earthquakes and landslides had previously destroyed the roads leading to these villages, isolating them from the rest of Taiwan, and this project has helped to bring hope to these people.
Related Articles