Overview

of projects in Philippines
Members of the Family International endeavor to collaborate with people and organizations from all cultural and ethnic backgrounds and religious beliefs in our activities to bring genuine relief and hope to those in need.
Our efforts to distribute basic necessities to the disadvantaged and devastated are frequently multiplied by the charitable contributions of like-minded individuals, businesses, and organizations.
Our members have regularly spoken to and performed for larger audiences; our primary emphasis in outreach has always been to interact with individuals on a one-on-one basis, to minister to people's spiritual needs.
Project Highlights

Post-typhoon Yolanda disaster relief | On November 8, 2013, Typhoon Yolanda struck, causing catastrophic destruction in the Visayas. Typhoon Yolanda, the deadliest Philippine typhoon on record, particularly affected Samar and Leyte, where most residents lost some family members or relatives. In Tacloban alone, ninety percent of the structures were either destroyed or damaged, with the death toll in the thousands. TFI members from across the Philippines, as well as Thailand and Indonesia, joined in the relief efforts to bring needed goods, comfort, and encouragement to survivors. Read more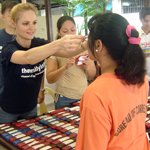 Women's Prison Ministry | Since 1997, the Family International has been visiting the Correctional Institution for Women, the only women's correctional facility in the Philippines. We give weekly Bible studies, as well as donate toiletries and other basic supplies for those who don't have a source of outside help. Through the help of various companies we have also been able to provide medical assistance as well. Read more
Daycare Project | At Cervantes Daycare Center in Parañaque, our volunteers conduct weekly activities to help teach morals and character-building lessons to the indigent children. We use sponsored curriculae, stories, Bible verses, and songs to help instill important values. We also regularly donate food and other basic necessities at this and other daycare centers in the area.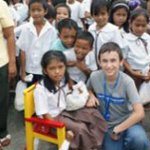 Computers and School Supplies | We have been gathering support and donated items towards a special project in Roxas, Mindoro, to help provincial schools with much needed educational materials, as well as computer equipment. Thanks to the generous help of OSG Shipping, we were able to donate computers to remote schools in Mindoro, along with curriculums to help the teachers impart fundamental moral and spiritual values to the children.

Anti-Drug Center Bible Studies | We hold weekly Bible studies with the inmates at the anti-narcotics holding center at the Parañaque City Hall, which includes singing, counselling, and prayer. We also assist this center with donated food, as well as Bibles and other Christian material. The donation of a guitar has been very much appreciated, since the inmates, many of whom are young teens, are often restless, and need ways to help pass the time.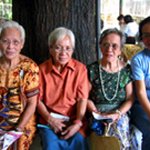 Yearly Christmas Visit at Home for the Aged | One highlight of our Christmas season is visiting "Luwalhati Ng Maynila"—a home for the aged located in Marikina—on Christmas Eve to perform and give the residents a special meal and gifts. The elderly folks enjoy the children's singing so much that they reciprocate with a show of their own, dancing to upbeat numbers and singing their old favorites.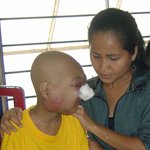 Ministering at a pediatric cancer ward—Philippines | For the past 10 years members of the Family International have been visiting the pediatric cancer ward of Manila's Philippine General Hospital to assist and bring hope and comfort to children suffering from terminal cancer. The majority of these children come from poor families, some having traveled with their parent from distant islands or provincial villages in order to seek medical assistance. Read more
Related Articles