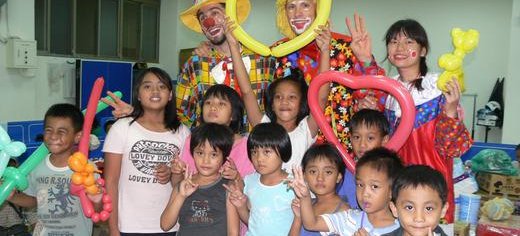 After Typhoon Morakot in August 2009, The Family International in Taiwan pledged to do our part to help the survivors in the spirit of compassion and empathy.
Flooding and mudslides, as a result of Typhoon Morakot, caused the loss of over 500 lives and brought enormous damage to southern Taiwan in early August 2009. We express our deepest condolences to those who suffered loss of loved ones, homes and businesses.
In a huge relief operation, army personnel searched for survivors, while voluntary workers and social welfare organizations assisted government agencies in setting up temporary housing and providing basic needs in the first phases of the response. This practical assistance, along with emotional and spiritual support, has been an aid in restoring faith, hope and comfort to those who had sustained great loss.
The Family International Taiwan sent relief teams to the affected parts of southern Taiwan and assisted in the physical work of clearing mud and rocks which flooded the houses, and prepared temporary housing. However, our main work is assisting in the emotional and spiritual healing of the survivors through music and clown therapy, activities for children, counseling, and prayer. We are thankful for the opportunity to offer these services, and in doing so, bring care to the victims, along with comfort, encouragement and hope at a time when many are looking towards an uncertain future.
It's been a privilege to work together with the dedicated workers of other Foundations and charity organizations in such areas as Pingtong County, Kaohsiung County and Alishan.
Originally Published in 2009.